Vicky McAlister, project lead of the Geophysical Survey of Kilmachill explains the reasons behind the survey.
"Can we use drone (UAV) gathered imagery to see how spaces around castles were being used?" This was the question that spurred the addition of geophysical survey to a wider study of the landscape surrounding the deserted medieval settlement complex at Kilmacahill, County Westmeath. The data will then be delivered to the Human-Environmental Exchanges in the Landscape (HELM) project team for analysis to detect possible subsurface archaeological remains. HELM is led by project co-Principal Investigators Dr. Vicky McAlister and Dr. Jenny Immich, with Target Archaeological Geophysical GVC commissioned to undertake the survey.
Subscribe to our quarterly newsletter
Kilmacahill was selected for this interrogation because of its layered landscape history and good above surface archaeological remains. The vernacular settlement site of Kilmacahill is adjacent to a Franciscan Third Order Regular monastery and within visual range (c. 1km) of Joanstown motte and bailey, located to the west of the site. The work at Kilmacahill already undertaken includes UAV collected aerial photographs and topographic data over the deserted settlement complex for analysis in geographic information systems (GIS) software.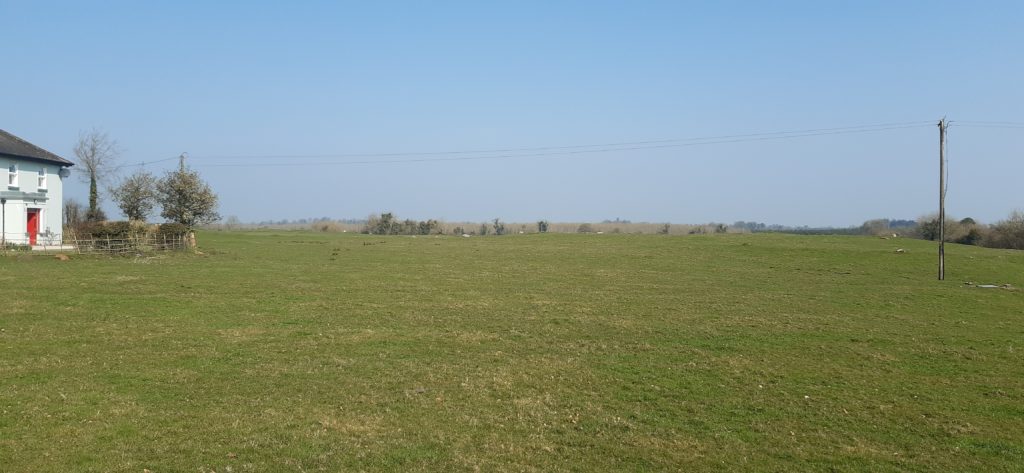 In its first project phase (2019-2021) HELM addressed the theory that Anglo-Norman medieval vernacular settlements could be found in close physical proximity to elite secular and religious sites. More specifically, we hypothesised that peasant settlement could be found clustered around castle sites, parish churches, and monastic sites. To test this theory, HELM analysed UAV-gathered data for four castle sites in counties Limerick and Tipperary. At three of these four sites we found what we interpreted to be burgage plots clustered in the area between the castle and parish church. One of them, Glenogra in County Limerick, looked to have a deserted medieval village showing different areas and types of house plot compared to the very planned and regular appearance of such plots at the other sites. We wondered if this indicated that both Anglo-Norman settlers and Gaelic Irish tenants were living in this settlement.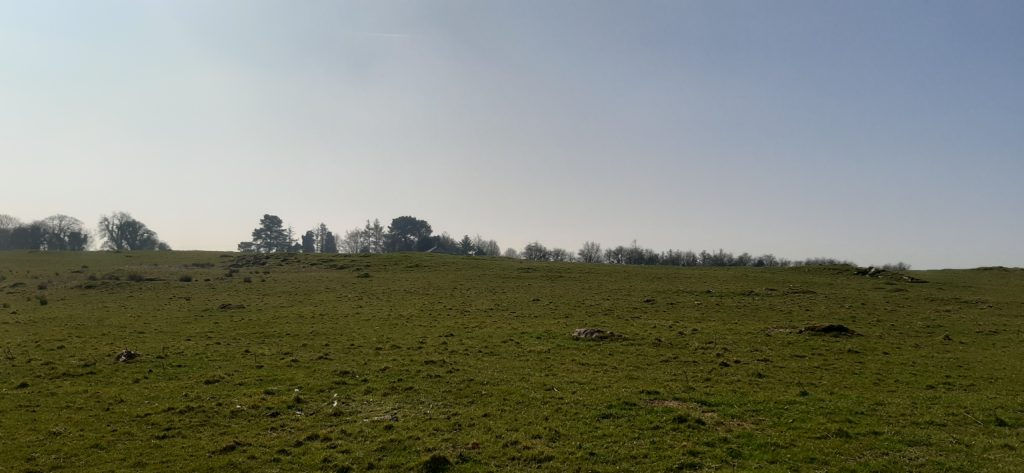 This led the HELM team to begin phase two of the study, which is looking at three potential deserted medieval settlement sites in County Westmeath: Fore, Kilbixy, and Kilmacahill. Westmeath was the contact zone or frontier between the Anglo-Normans and Gaelic Irish for an extended period of time. This duration made us interested in what the medieval settlements associated with castles there looked like morphologically: more like Glenogra and haphazard, or something else entirely?
In late 2021, thanks to funding from the American Philosophical Society, Dr. Paul Naessens of Western Aerial Survey collected data from UAV flights at these three sites. At one of them – Kilmacahill – he also tested a new addition to the arsenal of digital archaeologists: UAV-mounted multispectral cameras. Multispectral data is traditionally used by scientists as an effective tool to examine soil productivity and plant health. In archaeological contexts, multispectral imagery can be analysed to reflect relative differences in vegetation health as a proxy to indicate near-surface or subsurface anthropogenic features – such as field boundaries made of stone, pits with charcoal in them, crushed gravel pathways, or other architectural features. The vegetation above these man-made features appears not as healthy as that above natural ground in the data analysis. The UAV-gathered photogrammetry data showed some interesting house plots, but also details of a complex circular enclosure not listed on the Sites and Monuments Record.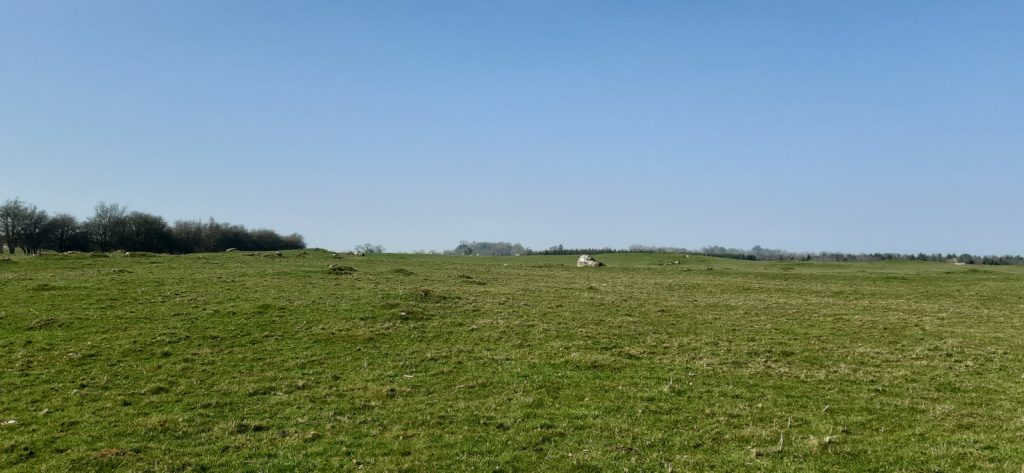 The HELM team agreed that concentrating our resources on one site would help to test our methodology and thus we applied to the Castle Studies Trust for funding for geophysical survey. We hope that the combination of three methods will tell us the most about vernacular settlement located between the Franciscan house at Kilmacahill and the motte castle at Joanstown. We will also be able to test the robustness of our UAV-based methodology against geophysics, which is much more expensive but is standard practice for identifying low-lying archaeological features. Geophysics currently costs up to ten times the amount of flying a site with a drone, so if we are successful in using UAV data to identify castle features, then this will be good news for everyone seeking to know what's going on around their sites!
The data produced by the three collection methods (UAV photogrammetry, multispectral, geophysics) will be incorporated in GIS software to create a visual of the immediate subsurface archaeological remains of the DMV and will uncover finer features of the site as a whole. The HELM team should have the exciting results of the surveyed area by Autumn 2022.