This year we're funding investigations at Shrewsbury Castle, one of the most important castles along the Anglo-Welsh border. Nigel Baker told us how the work has been going.
Phase 1 of the Castle Studies Trust's Shrewsbury Castle 2019 project is underway. Archaeological research is a long and painstaking process, so instant results are not to be expected – it must have taken a whole three hours to establish for the first time a number of simple but really fundamental facts about the hitherto-unexplored inner bailey.
Work started on Wednesday 8th May with the arrival at the castle of Tiger Geo, specialist geophysical survey contractors. Using ground-penetrating radar and resistivity, the lawns of the inner bailey interior and the slopes of the ramparts were gridded out and surveyed; the geophysicists never stopped, nor did the rain. But two basic conclusions emerged on screen from the raw data.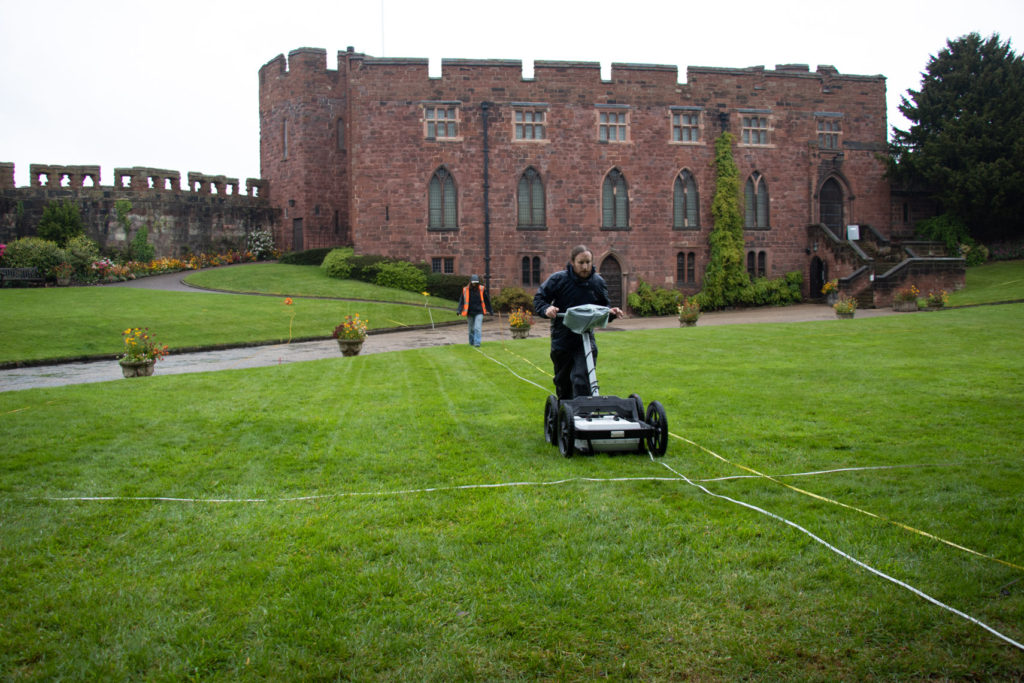 The first is that a ditch did once encircle the base of the motte within the perimeter of the inner bailey. This implies that the flat area within the inner bailey must originally have been a crescent-shaped area less than twenty metres wide from motte ditch to rampart tail.
The second conclusion is that there is, under the grass opposite and parallel to the standing early 13th-century 'Great Hall' (which houses a very fine Regimental Museum), another big building range backing onto the motte ditch. Given that the standing first-floor Great Hall was built as a royal chamber block ('camera') in the 1230s-40s, there is a possibility that a real Great Hall awaits excavation in the summer. But we've already answered one of the project's main questions, 'how was the inner bailey planned?' The answer is there were two main ranges of buildings and no room for anything else.
While Tiger Geo mowed the lawns, the writer was busy in a bush at the base of the motte, freeing-up a manhole cover sealed for a decade. Under, a 20th-century brick inspection chamber gives access to a stone well-shaft alongside. The writer had been shown it surreptitiously by a kind gardener in the 1990s but without the opportunity for much recording. Now it has been photographed (though not with stunning competence), measured at just over seventy feet deep from ground level down to water level, and the masonry identified as probably late medieval – and not something done by Thomas Telford in the 1790s. So – Shrewsbury Castle retains its medieval well.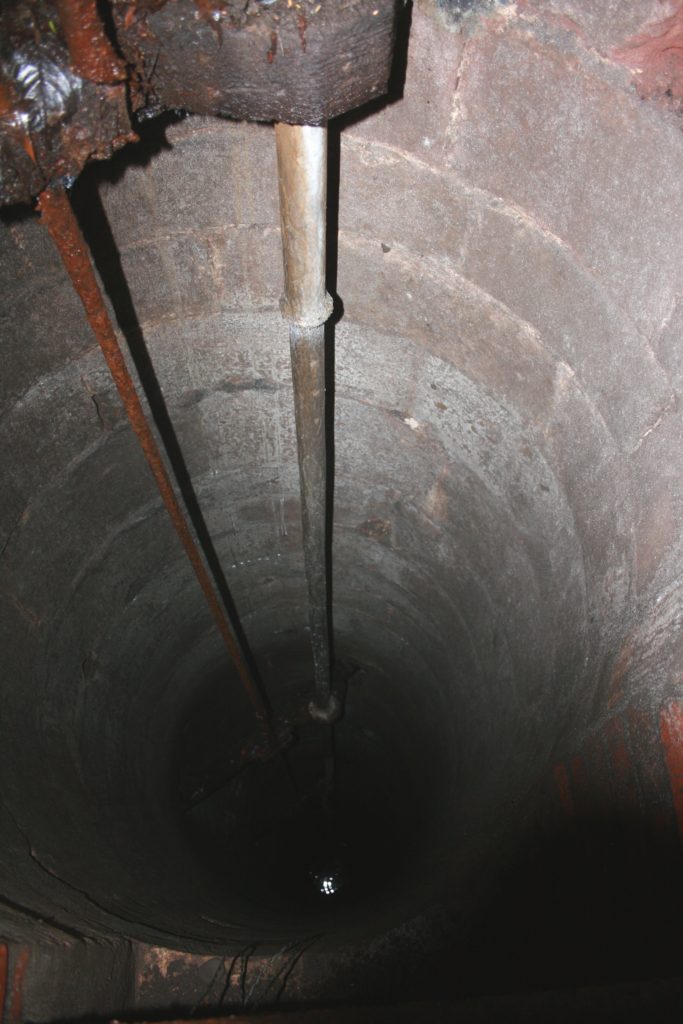 To stay up-to-date with our work, subscribe to our newsletter.