Reconstructions are a wonderful tool for showing how places looked in their heyday. I contacted Peter Brears to ask about sharing one of his drawings of Wressle Castle in Yorkshire and he sent this magnificent illustration: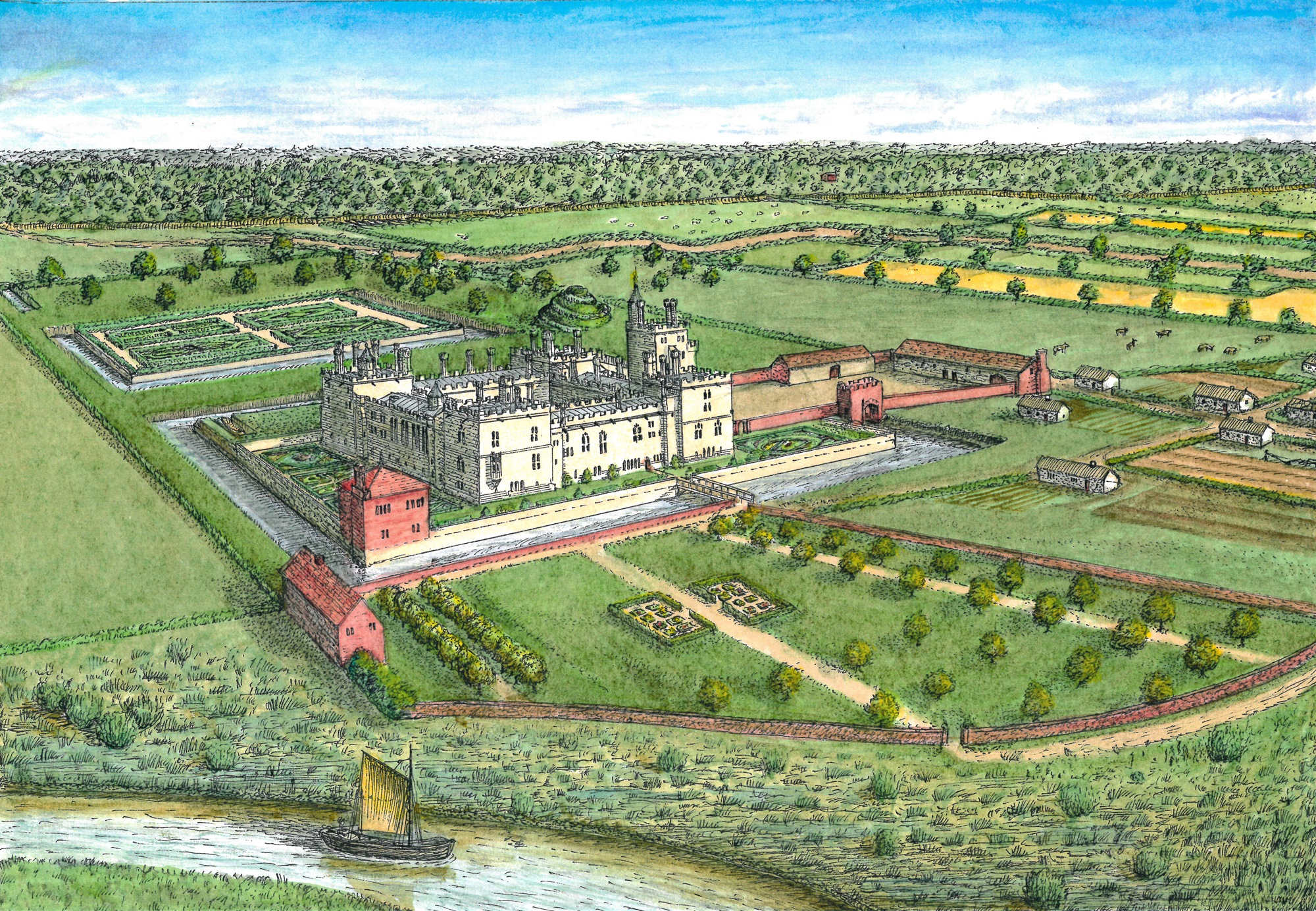 One of our very first grants supported a survey by Ed Dennison Archaeological Services of the landscape around Wressle. It was more than just a castle, it was practically a palace. Wressle Castle was built for Thomas Percy in the 1390s: he was a royal favourite, and his family was one of the most powerful in northern England.
However, the ruins you can see today are just a small part of the castle which was slighted several time between 1646 and 1650. Peter's drawing is based on our 2014 survey: you can see the gardens to the north and south of the castle, and in the small strip of land between the moat and castle. The  lower court and village are just to the east. And perhaps best of all, the castle is intact with all four sides.
If you happen to have access to The Archaeological Journal, Peter's other reconstructions of Wressle are definitely worth a look.
Most importantly, thank you Peter for sharing this drawing, it really brings the castle back to life!