By Dig Director, Jim Brightman of Solstice Archaeology
Things are moving apace despite the sweltering conditions this week. We are now three days into the excavation, and all three trenches currently open have yielded up a variety of medieval pottery sherds as well as plenty of more recent artefacts.
Given the anticipated depths of some of the remains we are looking for, the last two days have seen a concerted flurry of digging to get through the topsoil and 20th-century overburden, particularly in Trenches 2 and 3. Once again the volunteers have excelled themselves and maintained a wonderfully positive attitude—whether debating the merits of marmalade and boiled egg toasties (apparently it's a thing) or trying to convince the trench supervisors that they've found a Roman road (it wasn't, but a good effort nevertheless).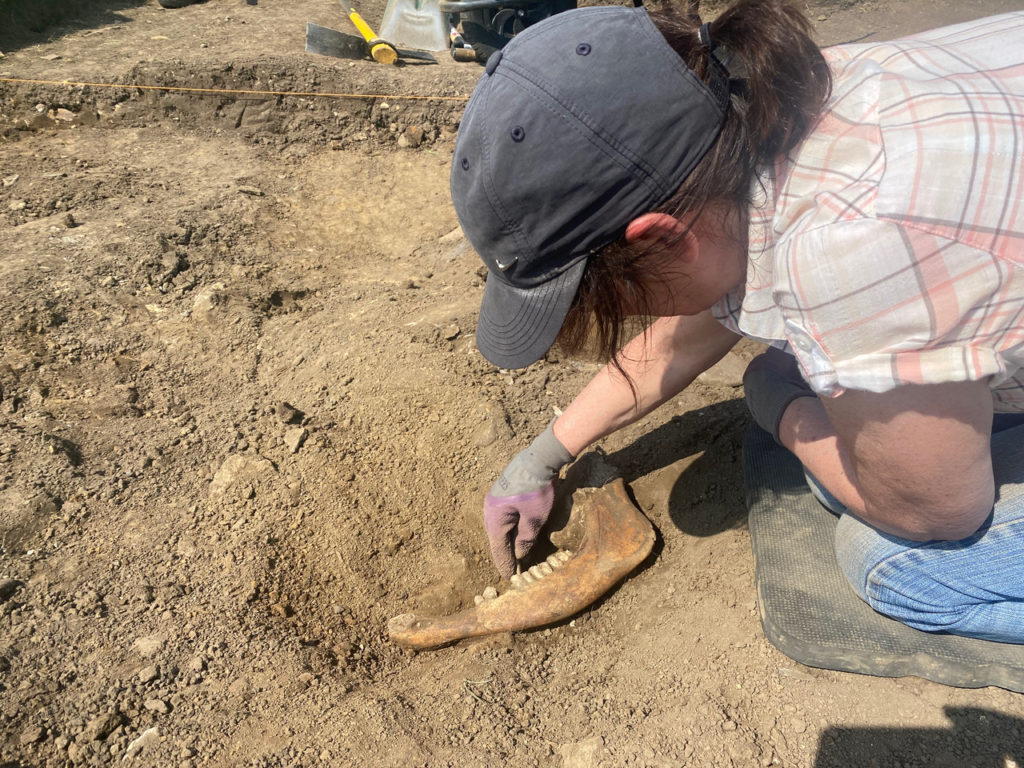 Perhaps the most excitement that was generated among visitors to the Castle, however, was the discovery of a largely complete jawbone from a horse! Although it was a little too high in the deposits to be evidence for medieval stables (or a meal!), it was a real reminder to everyone that as we're digging ever deeper, we never truly know what we are going to find.
From the point of view of our main aims for the excavation, the biggest news of the day is that we starting to see the hints of probably medieval walling in both Trenches 1 and 2. Trench 1 by Robin Hood Tower is butted against the standing walls of the castle, but a lot of the stonework in this area was rebuilt and consolidated by the Ministry of Works in the 20th century. What we are seeing here are the first signs of original medieval stones beneath the surface—very exciting!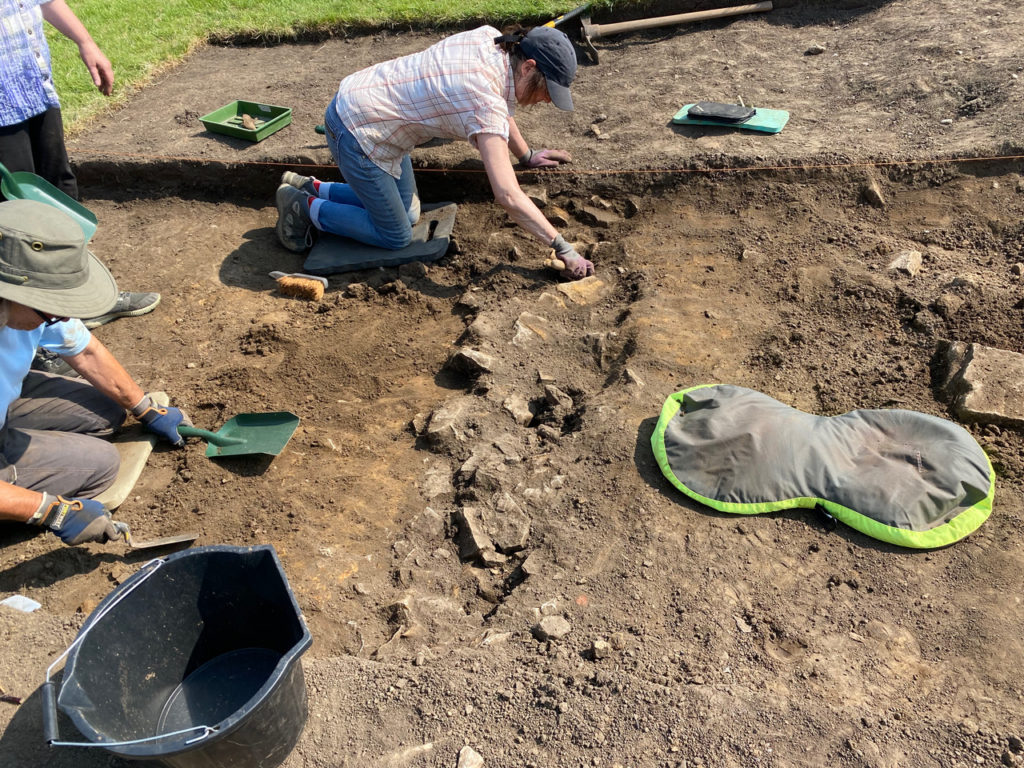 Trench 2, however, was targeted to find part of a range of buildings never before known and revealed through geophysical survey. As the sun started to dip at the end of the day, and as we were starting to think about packing up the tools, loose rock started to turn up through the centre of the trench. A little more careful trowelling by the team soon revealed what may be the rubble core of a wall—our first window back into this untouched medieval structure.