By Excavation Director Jim Brightman of Solstice Archaeology
So, we are very much at that point on the dig where we are in amongst the really fascinating medieval archaeology, but we are still teasing the answers out of what are turning into quite complex layers.
One place where we are still not sure about whether we are seeing medieval archaeology is in Trench 1: ironically the one trench sited right against the colossal curtain wall of the Castle! The small finds have been outstanding from the upper levels, including a selection of particularly well made and decorated medieval pottery—evidence of the high-status dining that would have graced the tables of the great and good. As we have investigated the substantial buttresses, however, it is becoming increasingly clear that a lot of the stonework around the trench may in fact be an invention of the Ministry of Works in the 20th century! It turns out that the enterprising work teams may have gone a little beyond their remit of consolidation and let their imaginations run free!
Trench 3 is the biggest mystery of all though. We have a clear sequence back through time: modern topsoil, early-20th-century building foundations, the Victorian and later parade ground and a post-medieval soil that had built up after the Castle had fallen out of use. Beneath this, we were hoping for the remains of a medieval building, and that is what we have found. Sort of.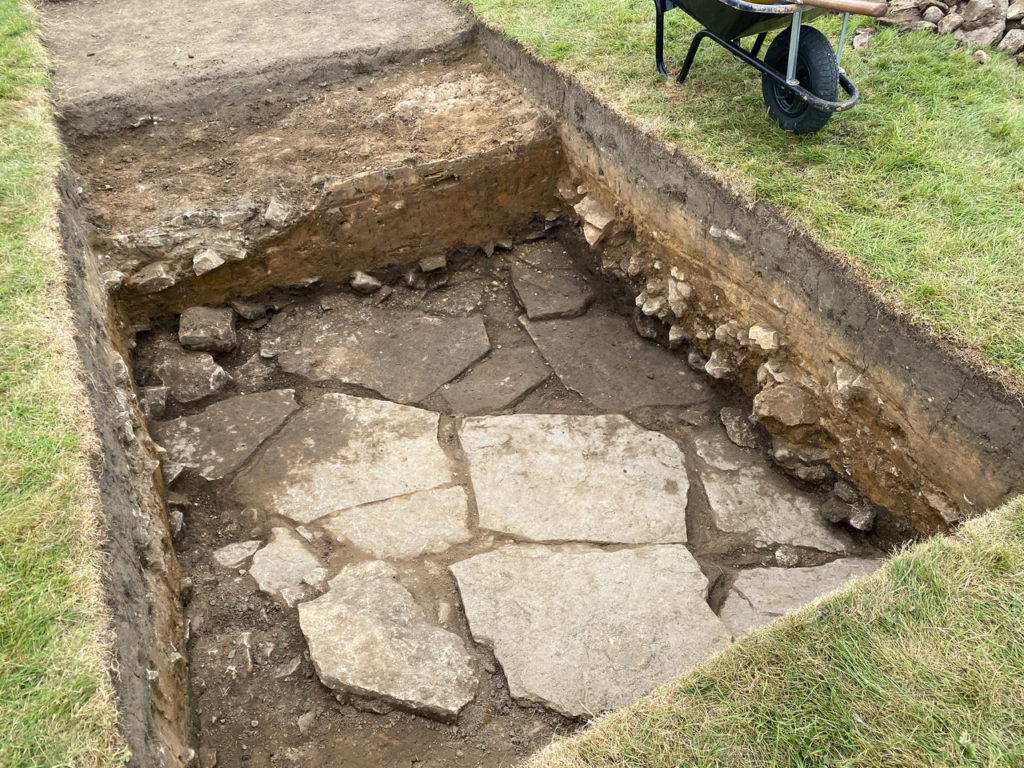 The exposed remains comprise a series of massive limestone slabs, not squared and dressed like flagstones but nevertheless laid with some skill. They look a little like a yard that we might see in front of a typical Yorkshire Dales farm, but there are a set of slabs laid at an angle as if forming the side of a shallow pond. If this wasn't strange enough, the whole arrangement is curved in an arc, part of a much larger feature extending beyond the trench. So far, all our theories don't quite fit with what we can see in the trench, so the only thing left to do is dig more—out and down—and see what is revealed!
Subscribe to our quarterly newsletter