Amidst the tower blocks and industrial landscape of Kirkaldy in Fife is an unexpected sight. Perched on a triangular promontory overlooking the Firth of Forth stands the crumbling ruin of a fifteenth-century fortress. Now fiercely guarded by an abundance of resident seabirds, Ravenscraig is one of Scotland's lesser-known medieval castles, yet it deserves a closer look, not least because it is a rare surviving example of a castle commissioned by a woman, in this case Mary of Guelders, queen of Scotland (d.1463).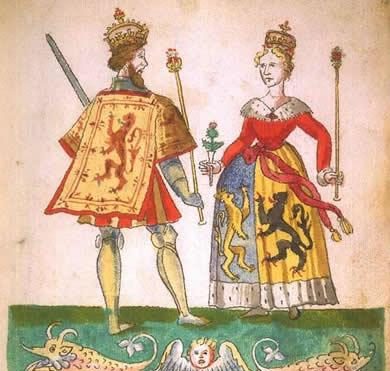 Mary of Guelders first arrived in Scotland on the 18th June 1449 when she stepped onto the shores of Leith ahead of her marriage to James II at Holyrood Palace. Born in Guelders (today the province of Gelderland in Holland) and raised at the Burgundian court, Mary brought illustrious connections to her new home. The match, it seems, was met with approval on both sides: in 1457, Mary's uncle the Duke of Burgundy sent James the gift of Mons Meg, the famous cannon which can still be seen at Edinburgh Castle today. James' love of artillery, however, was to also be his downfall. Three years later at the Siege of Roxburgh the 29-year-old king met an untimely end when another of his cannons exploded and killed him. Mary, as this previous blog post has shown, was present at the siege, and following her husband's tragic death, the newly widowed queen ordered for Roxburgh to be razed to the ground. From 1460 until her own death three years later, Mary acted as regent of Scotland, ruling on behalf of her young son, James III. It is also from this point that she becomes visible to us in the historical record as a prolific patron of architecture.
The nature of the evidence means that we don't know too much about Mary's actions during her marriage, but the few glimpses we can glean suggest that she played a relatively active role as consort, including at her husband's first parliament in 1450. She was also present at the siege of Blackness Castle in 1454 (which James afterwards gave her as a gift to celebrate the Scots' victory), and she appears to have been the driving force behind the couple's foundation of a hospital at Fale near Glasgow. It is during her brief stint as regent, however, that Mary's enthusiasm for building projects really becomes apparent: she not only commissioned Ravenscraig, but also Trinity College Kirk in Edinburgh, as well as improvements to Falkland Palace, which included the first recorded instance of a gallery in Scotland. Recent dendrochronology carried out by Dr Coralie Mills and Hamish Darrah on the tower of St Giles' Cathedral in Edinburgh on behalf of Historic Environment Scotland has also revealed Mary's likely involvement in the fifteenth-century alterations there. Ravenscraig was therefore one of a number of works which Mary undertook during her regency.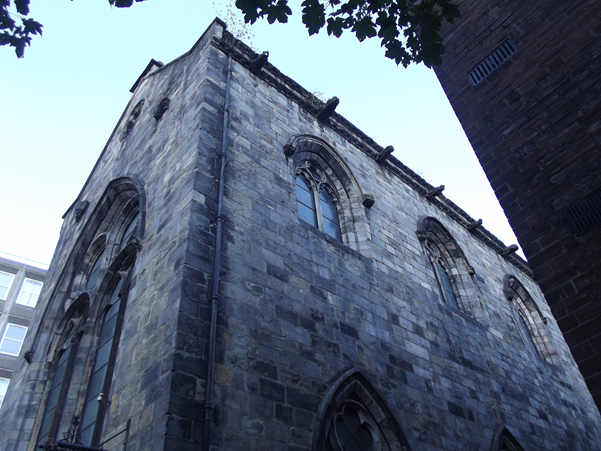 Shortly before his death, James II had gifted the estate of Dysart to Mary, after which she funded her major works at Ravenscraig entirely from her own revenues. We know from the Exchequer Rolls that she spent 600 pounds Scots on the castle, but it could have been considerably more, as the accounts of the queen's lands for the first term after the king's death are missing. Building began in the east, but Mary died before she could see the castle finished, at which point the regular flurry of works ceased altogether. Part of the castle was inhabitable before her death, however, as in 1461, the queen's steward was able to stay there for 25 days along with several of her servants.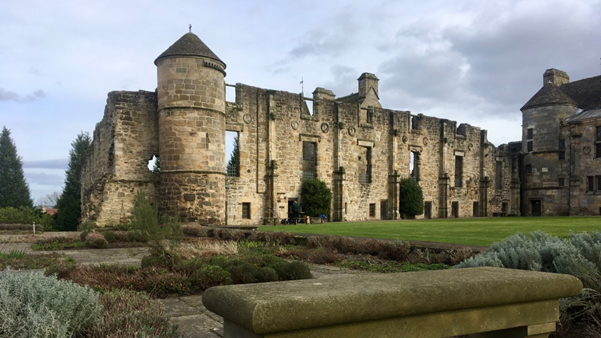 From the outset, Ravenscraig appears to have been intended to have a strong military appearance and is believed to be the first castle in Scotland designed to withstand cannon fire. For this reason, it has been treated as something of an enigma by historians and heritage professionals, who often regard the military design as being at odds with its supposedly intended use by Mary as a dower or "retirement'' house. Yet the two are not necessarily incompatible. Mary's decision to fortify the castle and to protect a vulnerable piece of coastline made perfect sense given the changeable nature of relations with the English at this point.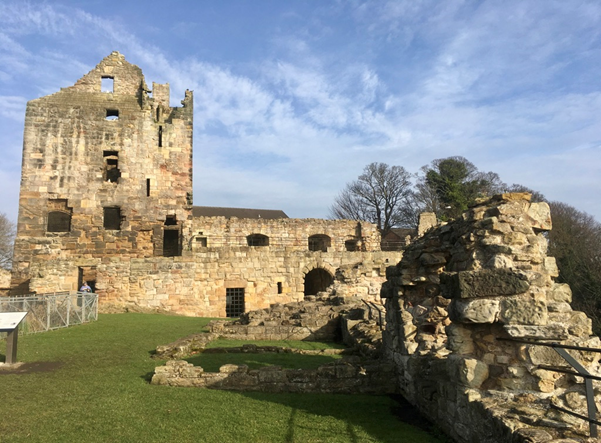 It was also not unusual for women elsewhere in Europe to be involved in military endeavours at this time. Mary's contemporaries in Renaissance Italy, for example, frequently acted as military managers, fortifying towns and cities and supplying provisions and resources. Closer to home, Margaret of Anjou, with whom Mary negotiated terms in 1460, was also commissioning works on several English castles around this time, including the refurbishment of the keep of Pleshey Castle in brick. Equally, Mary's aunt, Isabella of Portugal, in whose court the queen of Scots had been raised, was a politically active and energetic architectural patron. Mary therefore came from a tradition whereby architecture was commonly adopted as a language of female power. It is also possible, particularly given the circumstances of James' death, that Mary intended for Ravenscraig to be part of a larger commemoration project for her husband, which also included her mausoleum at Trinity College Kirk in Edinburgh.
The termination of the works at Ravenscraig upon Mary's death in 1463 suggests that she was very much the driving force behind them. James III showed little interest in his mother's project, instead granting the castle to the Sinclair family, who completed the building. Nevertheless, the remains stand as a testament to the ways in which Mary chose to materially express her authority as regent. They also pose a challenge to the overwhelmingly male narrative that has long dominated castle studies, reminding us that women could, and did, play active and sometimes innovative roles in shaping the physical and social life of late medieval castles.
Ravenscraig Castle is now owned by Historic Environment Scotland. It is free to visit and open all year round. For updates from the Castle Studies Trust, subscribe to our quarterly newsletter.